Easily transfer music songs from iOS devices (including iPod, iPhone, and iPad) back to Mac Comuter.
Version: 3.40 supports iPod, iOS devices(iPhone, iPad, iPad Mini etc.)
Requirements: OSX 10.6 or later
Transfer Music to iTunes in Efficient Way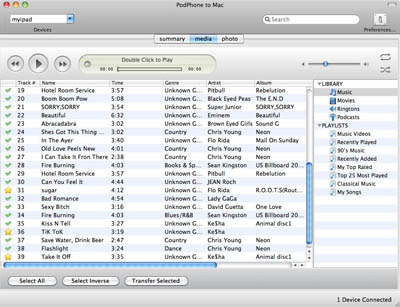 With PodPhone to Mac, transferring music and other media from an iPhone, iPod or iPad to your Mac couldn't be any easier. You can search tracks and play those trackes directly from iOS device and drag and drop them to your computer. With the touch of a button you can copy those songs and even rebuild playlists directly from your device into iTunes. It's also fully compatible with iTunes 11.
Copy Photos back to Mac Computer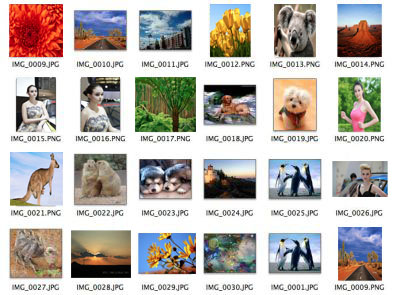 PodPhone to Mac transfers photos from both Camera Roll (DCIM) and Photo library (which synced from iTunes). You can copy selected photos to computer via action button, and by dragging & dropping.