As an iPad file explorer and iOS file browser, iPad File Explorer explorers and Manages files on iOS device. Browse iOS file system like that Finder does.
Supports all iOS devices(iPhone, iPad, iPad Mini etc.)
Requirements: Windows XP SP3 or later, OSX 10.6 or later
Browse File System on iOS Device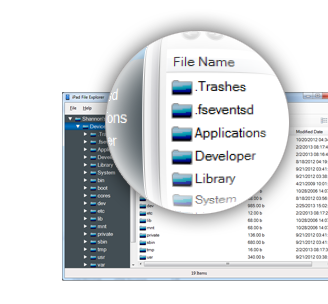 With iPad File Explorer, it's easy to browse files structure on iOS device just like what Finder does on Mac. Both Media files and App data can be listed out in different views. As well as Device storage file system for jail broke iOS devices.
Manage iOS App Data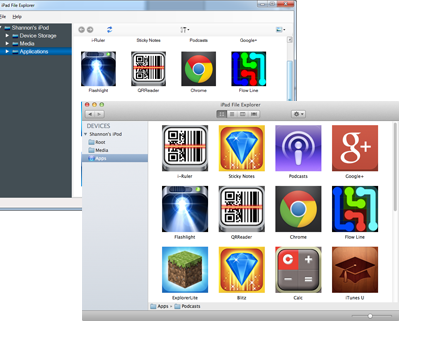 iPad File Explorer can read and list out iOS apps, and show as normal file system. This feature is very useful to manage data files of Apps on iPhone and iPad. You can copy data from computer to iOS device, vice versa